Custom access equipment for every stage of your construction site 
Every construction site involves three main stages: 

- Infrastructure and earthworks;
- Construction of the building;
- Equipment installation.

For work to proceed smoothly, different types of height-access solutions are required at every stage of the project, whether to gain access to the building, ensure the safety of the construction site and workers, or comply with the current building standards. During the construction phase, you will require temporary equipment, while when the work is completed, permanent solutions will need to be installed to keep your structure safe.

At Echelle Canada, we provide all the temporary and permanent height-access equipment you require. For earthworks, you can opt for simple ladders and excavation platforms to access the foundations. For the construction of the building, we offer several types of scaffolding (fixed, rolling, or facade), professional stepladders, and work platforms.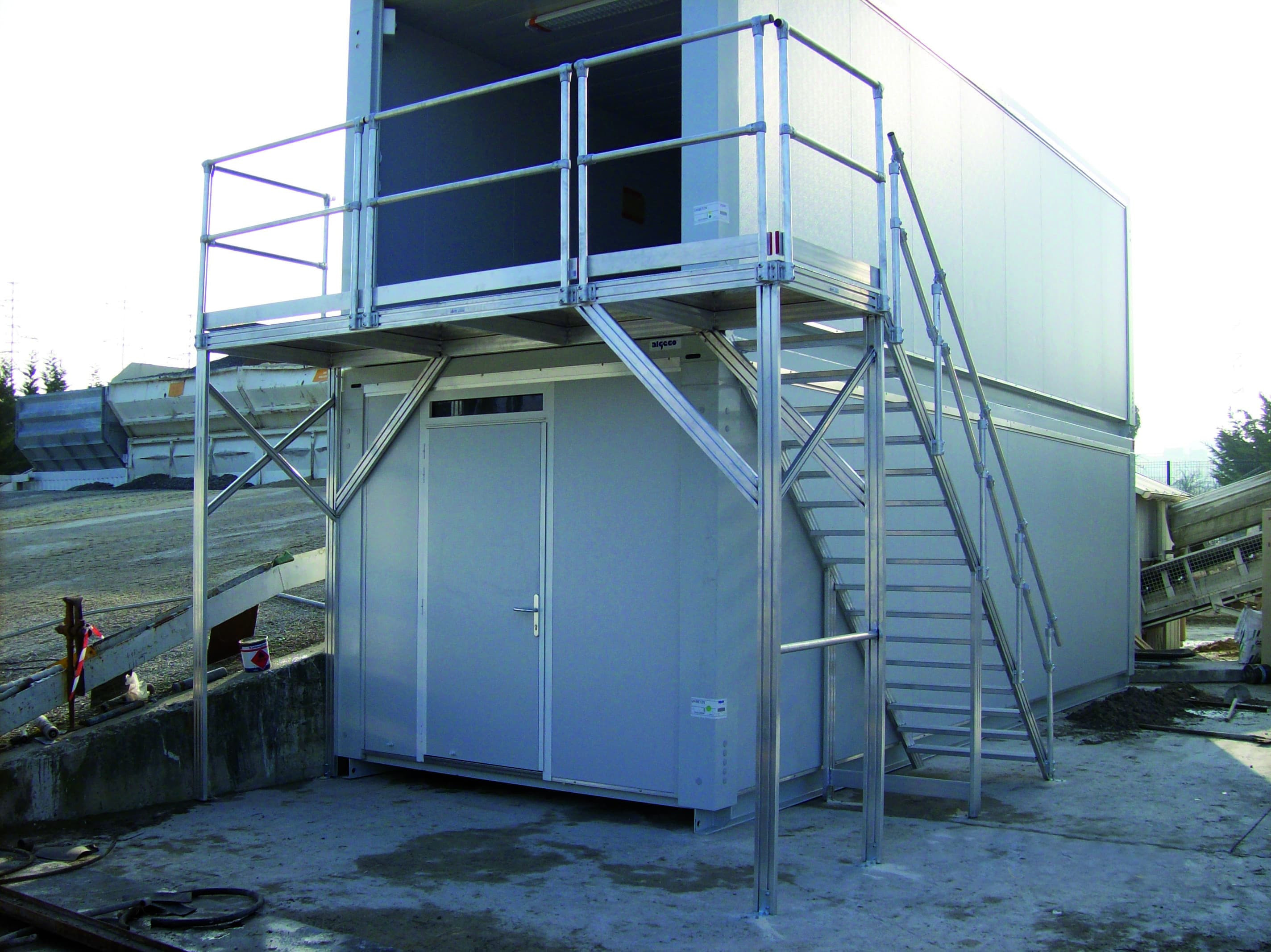 Working on a construction site involves a number of risks and hazards. Therefore, we have expanded our product range of collective and individual protection equipment to ensure complete workplace safety on your construction site. In our catalogue, you will find guardrails and lifelines as well as harnesses, helmets, and connection lanyards. To make your job easier and to transport heavy loads, you can also opt for hoists or materials lifts.

In the final phase of construction, you will need to install some permanent height-access systems, such as emergency exits, to ensure that your building complies with the current standards and regulations. This includes  fixed, caged ladders as well as permanent guardrails for safe access to the building.
Why choose Echelle Canada for your custom height-access equipment?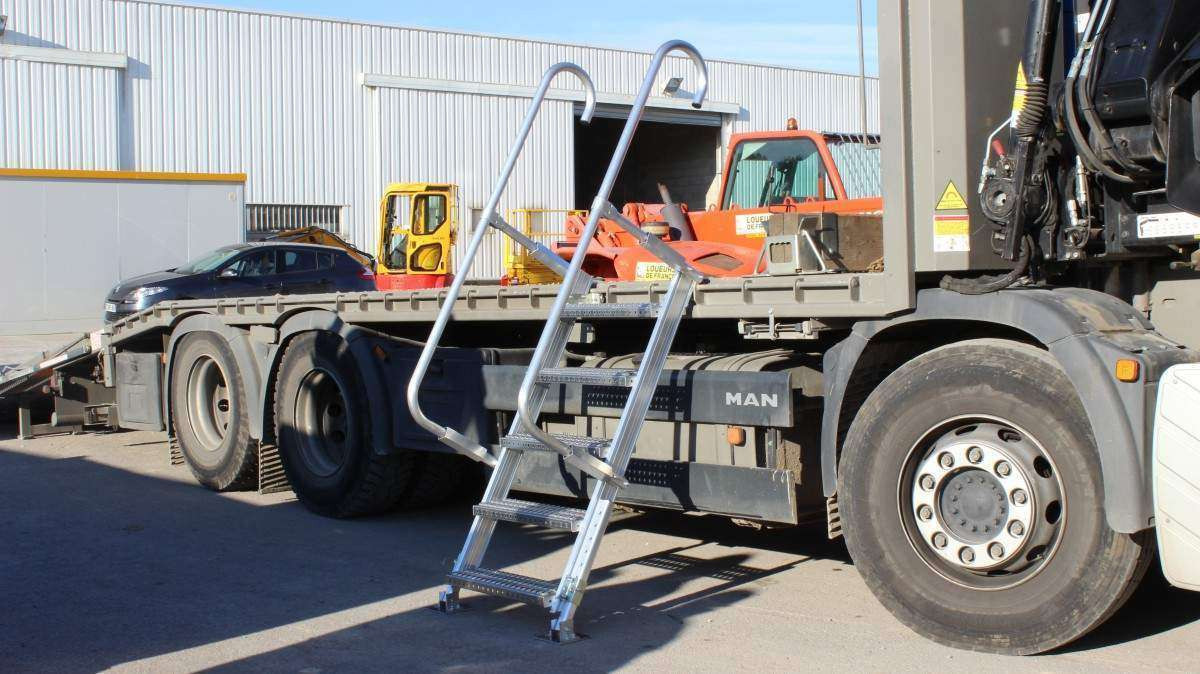 As specialists in height-access equipment for over 30 years, Echelle Canada offers you professional products with an excellent price/quality ratio. We keep costs to a minimum, without compromising on the excellence of our equipment, so you benefit from superior products at the best possible price.
We tailor our access solutions to the needs and constraints of your construction site.Thanks to Echelle Canada, you can be assured of state-of-the-art, fully customized equipment and complete compliance with the current standards and regulations. In addition to supplying and installing your height-access equipment, our experts will promptly and thoroughly carry out any maintenance activities you require. 
With over 50 sales outlets in France, Europe, and Canada, we are well-positioned to quickly deliver your products no matter where you are located. This global presence also enables us to offer local services and establish a relationship of trust with our customers. If you need expert advice or a quick quote, you can contact us at any time, and we will do our utmost to get back to you as quickly as possible.
Examples of our custom solutions for construction sites
Ergonomics, collective fall-prevention safety, and complete compatibility with the environment in which they are to be used are the key areas of focus for Echelle Canada's new products designed for the construction and public works sector. 
For over 30 years, the Echelle Canada network has been distributing and developing height-access equipment for the construction and public works sector, in accordance with the specifications and requirements of major construction groups.
The wide variety of site-specific construction environments creates a need for equipment that does not yet exist on the market. Through its network of specialists and its engineering and design team, Echelle Canada develops work solutions tailored to the specific needs of each building trade.
Discover examples of custom products for the building and public works sector and finishing companies. 
- SAFE ACCESS TO EXCAVATIONS AND TRENCHES 
- ULTRA-LIGHT INDIVIDUAL SPECIAL ROLLING PLATFORM FOR THE  CONSTRUCTION AND PUBLIC WORKS SECTOR
- SAFE ACCESS TO SITE CABIN ROOFTOPS
- SAFE ACCESS TO SITE TRUCK PLATFORMS
​​​​​​​