Echelle Canada roof Walkways systems
New quick-to-install roof guide system that adapts to all roof configurations. Enables safe traffic areas with straight configurations, 90° angles of T, L-junctions with slope changes.

All roof standard tilting (0-45°) is managed using clever fastening kits. The FASTWALK walkway allows slope changes for the ridge passage.

FASTWALK is installed on concrete, gravel and is fastened on steel pans or on fibre cement thanks to the dedicated fastening interfaces.

FASTWALK is easily installed on blocks for all common waterproofing complexes.
​​​​​​​​​​​​​​​​​​​​​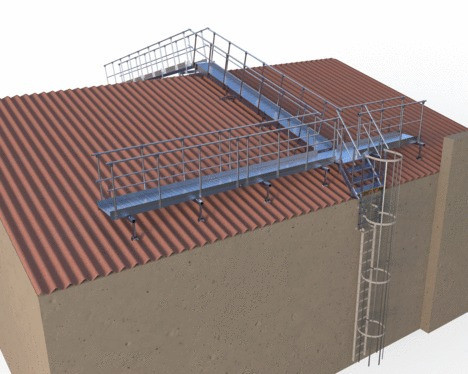 Fastening according to your installation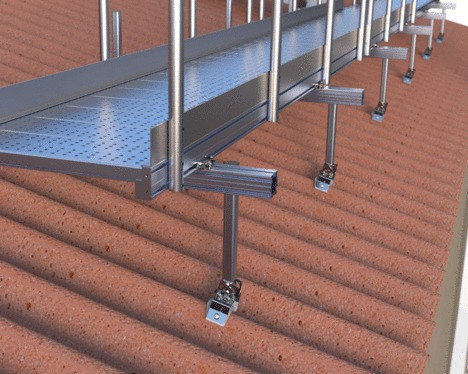 Fastening kit for fibre cement roofs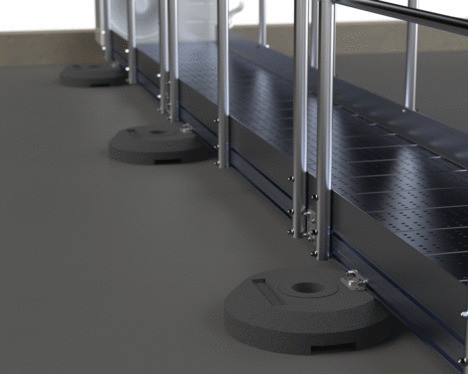 Fastening on blocks for concrete roofs and waterproof roofs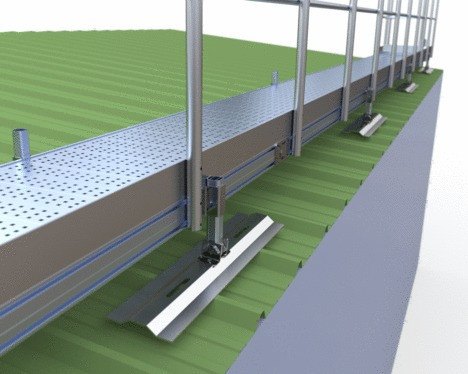 Fastening kit for steel pan
THE ADVANTAGES OF ECHELLE CANADA ROOF ACCESS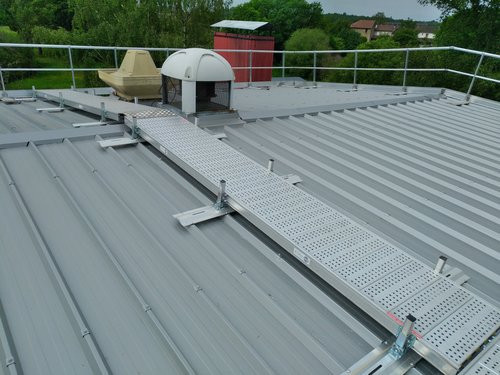 • Easy to install

• Seamless connection plate systems

• Quote in just 48 hours

• Installation service by Echelle Canada 

• Tailor-made manufacturing according to the characteristics of the project

• 3D Plan
The characteristics of our roof wakways
• Passage widths: 23/31 inches
• Planking: LEEVELGRIP draining and anti-slip or ribbed anti-slip profile
• Managed tilting: 0-15° / 15-30° / 30-45°
• Walkway weight (lb/'): 19 (GRIP 23') / 22,5 (GRIP 31') / 33 (GRIP 39')
• Max. fastening centreline ('): 98'