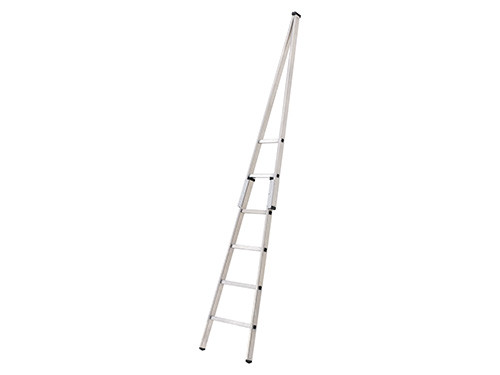 Trade ladders
You will find the product that is perfectly suited to the problems of your trade in our range of trade ladders, whether you are a fireman, a pruner, a maintenance technician, etc. Our aluminum window cleaning ladders are designed for professional cleaners. They will give you unequalled stability. Ultra-lightweight, with a single point of support against the glass, our ladders will meet your requirements. Our specialized hedge trimming ladders will enable you to easily trim your trees thanks to their conical design that allows them to be positioned through the foliage. Some of our wooden hedge trimming ladders are available with telescopic and retractable legs, which prevents the product from sinking into wet ground and provides good stability. Our "firefighting" ladders, manufactured for firefighters, are products which are unusually strong, safe and comfortable. They allow firefighters to carry out rescue operations requiring access to great heights.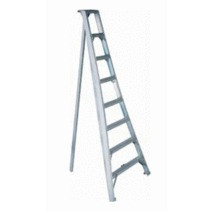 ALUMINIUM LADDER FOR FRUITHARVESTING
Solid rivet construction.Heavy-duty 2.5" (0.74 m) aluminium profile on the step and side slide rail.Anti-slip steps.Designed for outdoor use, on uneven ground.Excellent stability.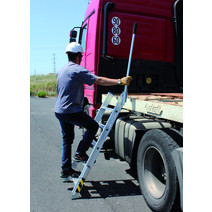 LTC truck access ladder
Secured access staircase designed for logistics access.Prevents falls when accessing truck trays, tank carriers, unloading docks.Equipped with a foldable stick allowing access assistance.Fast attachme...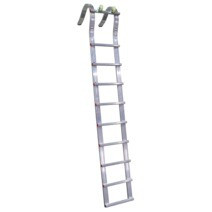 Roofer roller hook ladder
Very easy to set up thanks to its wheeled hooks.No need for a roof hook to attach it to the coverage.Hyper fast to set up.Aluminium section roof ladder.Integrated hooks fitted with two wheels for easy...