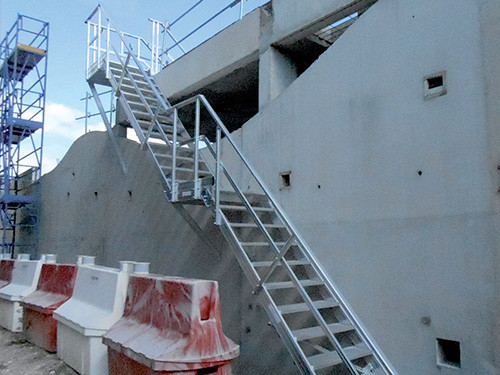 Bespoke fabrication for BTP and construction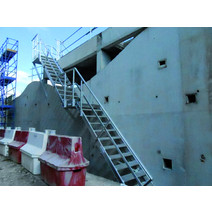 Site temporary access staircase
Staircase to access the terraces of a building site.Straight staircase with intermediate platform.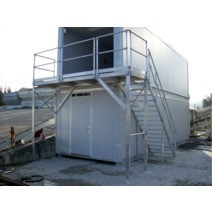 Fixed walkway for access to construction bungalows
Fixed construction walkway for access to site facilities.Aluminium staircase and walkway.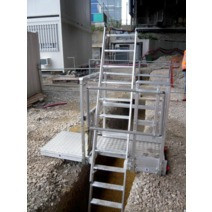 Secure platform for access on excavations and trenches
Secure platform designed to access trenches with or without shielding in urban areas, or outside on all sewerage or network burial sites.The area of access to the trench is fully collectively secured...