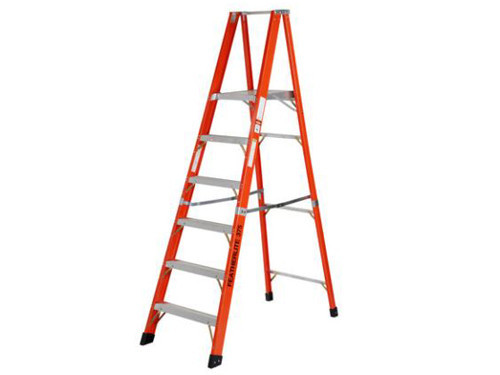 Platforms stepladders
Platform stepladders are pieces of equipment that differ from simple stepladders in that they have a larger working platform. Fixed, folding or rolling, these stepladders bring greater working comfort to their user than a simple worksite stepladder. They are available in steel or aluminum and can be used both indoors and outdoors. The working height and the number of rungs vary from model to model to fit your needs as closely as possible. A platform stepladder is ideal for searching for products on shelves, for maintenance operations at height, or for order picking.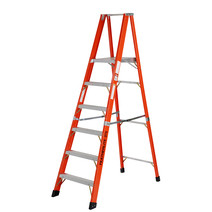 Escabeau à plate-forme en fibre 6500 - Type 1 AA
Uprights made of durable non-conductive C-sections, painted in high-visibility orange.Large platform providing safety and comfort of works : 355 mm (14'') x 457 mm (18'').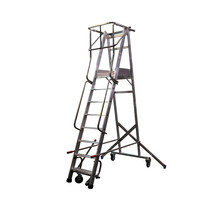 ALTEE platform
Innovative platform with a double tilting guardrail with 2 positions :- in front of the platform, to create an access equipment- behind the user, to create a stationFrom step 3 to step 15, all heights...