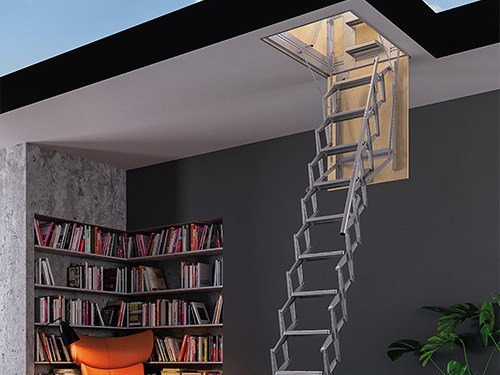 Retractable stairs
The retractable staircase will fit you with all its functions of convenience, it will allow you to access to attic, a roof terrace, a floor furnished, previously difficult to access.
Its compact size makes it possible to equip its interior easily without imposing a fixed support on the ground.
Wooden or aluminum retractable stairs you can choose among our "stairs in kit".