Securise your roof access with our Hatch guardrail 
Our hatch guardrails for roof ladders improve security around these very common access points.
Recycled rubber base offering the best grip without additional sacrifice membrane
No damage to the roof as they are 100% self-supporting

Aluminium preventing flaking paint

Moulded handle for easy transport

Installed on roofs with or without parapet




Ultimate resistance to rust and deterioration caused by rain, temperature changes and acidic environments.
​​​​​​​​​​​​​​

Why it is important to install a hatch guardrail on your roof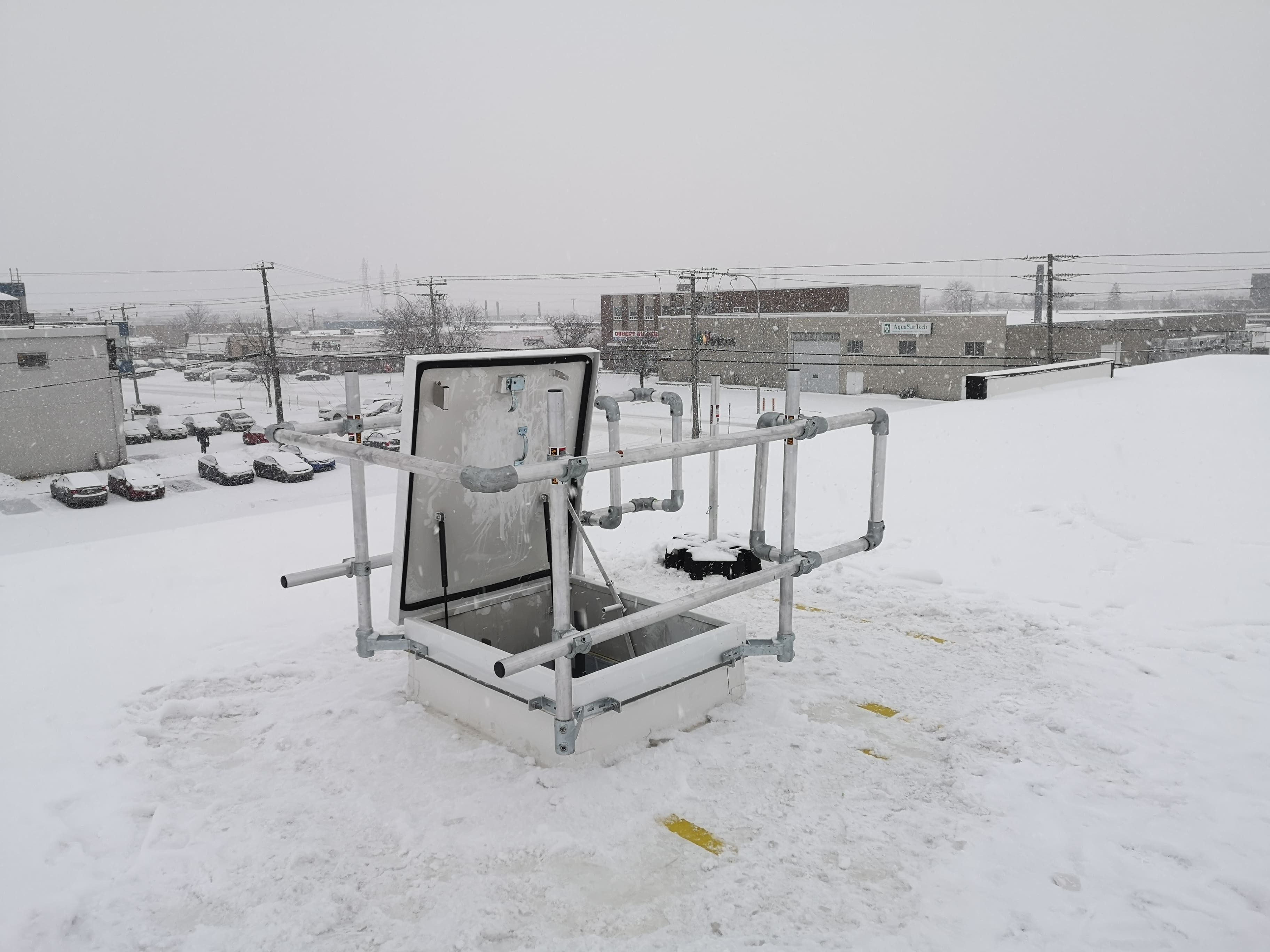 The purpose of the guardrails for securing the roof access hatches is to protect the access to the hatch.There are regularly installed along the roof edge. These guardrails prevent the hatch from falling when left open.
Our guardrails secure the traffic around the roof access hatches & adapt to access hatches of all sizes.
Our technology attaches to the hatch without damaging the roof membrane. Equipped with an adjustable self-closing barrier, it secures the downstream access at all times.
Our guardrails for securing the roof access hatches are weather resistant.
Railings for light shafts, skylights & roof hatches
Our range of guardrails for light shafts, skylights and skydomes will allow you to navigate in complete safety on your roofs. In the event that the skylights are close to a roof work intervention area or a walking area, the latter must be protected.​​​​​​​
Our guardrails ensure optimal security for visitors. They are installed without anchoring and therefore without any damage to the roof.

Advantages: 
Tailor-built according to your needs.

Can be installed directly on the membrane.

Moulded handle for easy transport.

Quick and easy installation.

Ultimate resistance to bad weather.

​​​​​​​​​​​​​​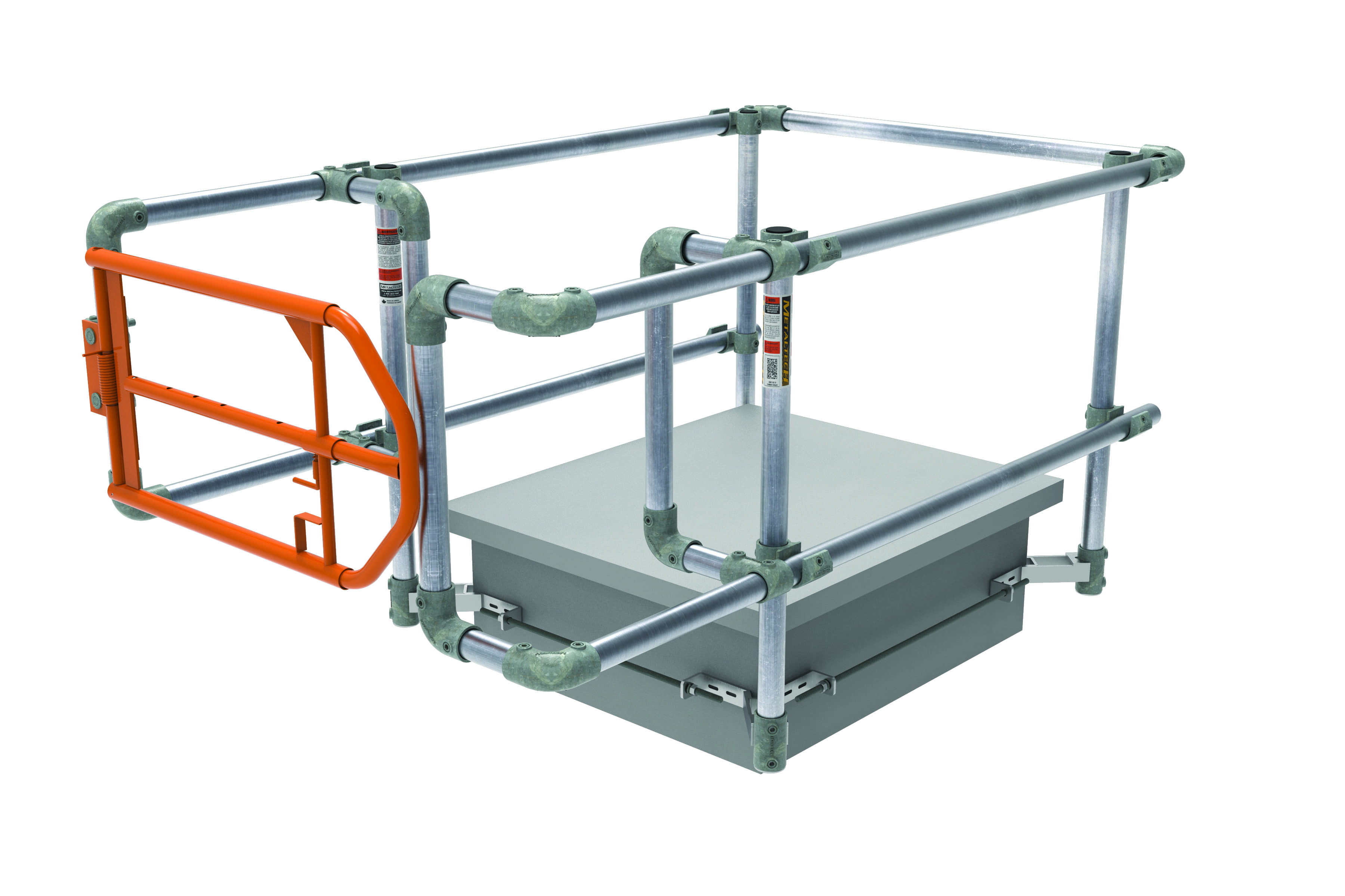 Find our various achievements of hatch guardrails