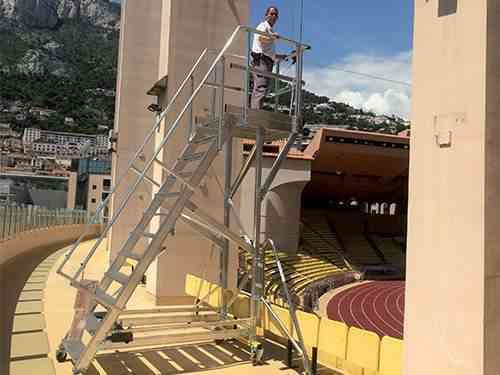 Bespoke fabrication for communities and administration
Echelle Canada and its network supports administrations in their efforts to improve conditions when working at height for their employees by supplying and installing equipment that meets the latest standards and regulations.  From design to manufacture, including specification, Echelle Canada wants to be a partner at each stage of your project.  We can provide all of these services and equipment as part of a building safety project, including roof traffic protection, safe access, and access at height for people with reduced mobility.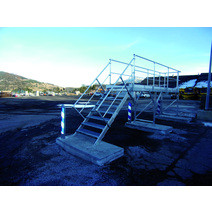 Snow removal platform
The technical road service Walkway designed to remove salt clumps from salt spreaders.Galvanized steel anti-slip grating type decking to handle the snow and salt corrosion constraints.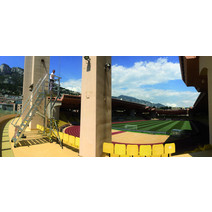 Rolling platform for stadium maintenance
Platform for Louis II stadium in Monaco for cameras maintenance.Obligation to ensure the passing under a 2000 mm (79") gate.Equipped with a mobile counterweight that allows you to roll it and reduce i...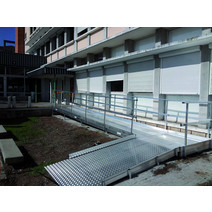 Ramp for people with disabilities
Ramp for access to a training centre, in compliance with the accessibility regulations for persons with disabilities.