The production centre
In a space of nearly 3,500 m², a team of qualified technicians assembles and manufactures custom-made products in collaboration with the design office.

Fixed walkways, custom-made aluminium walkways, rolling platforms, custom-made aluminium platforms, staircases, guardrails, crinoline ladders, all the elements included in the custom-made products are assembled and shipped from Saint-Jean de Védas (34).

Our site also hosts a logistics centre allowing the storage of a large number of products such as PIRs, PPE equipment, crinoline ladders, etc. 
The design, the tests, as well as the prototyping of the access at height are carried out in our production centre.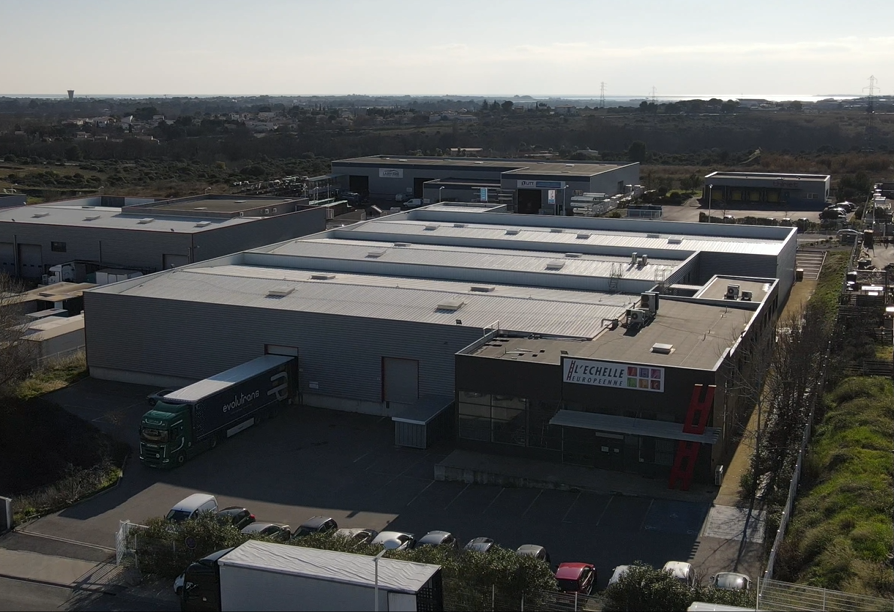 Our design office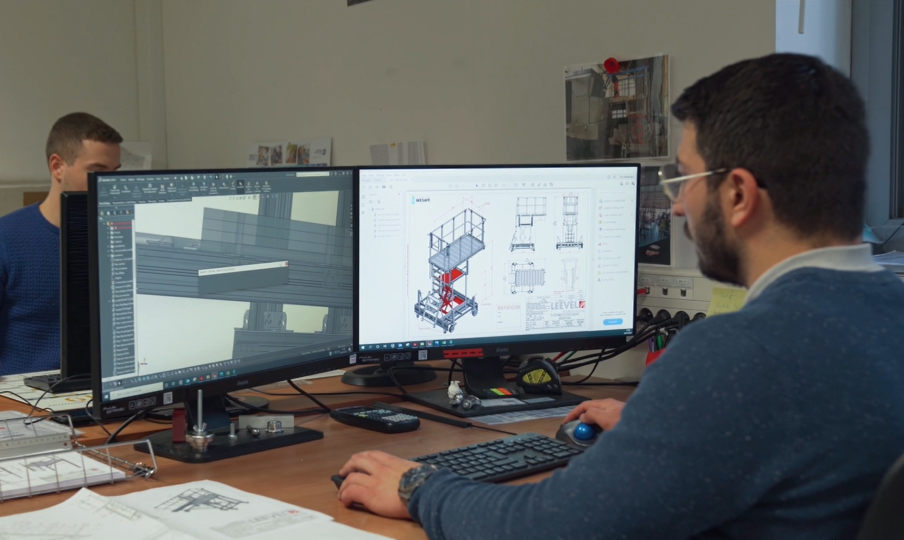 THE ACCESS AT HEIGHT LABORATORY
Composed of engineers, technicians and industrial designers, the production centre's design office is in direct contact with the network's technical sales representatives to meet the growing demand for custom-made equipment for access and work at height.

Perfectly mastering French and European standards, the research department designs innovative custom-made access solutions on a daily basis, taking into account the usage constraints and the environmental specificities of our customers.

Telescopic rolling platforms, a set of interconnectable rolling walkways, pendulum staircases, low-tilt access ramps, installation of walkways on machines, these are the custom-made projects on which the design office is working.

The know-how of the office, combined with the expertise of technical sales representatives have enabled L'Echelle Européenne network to enter the big names in aeronautics, transport, military industry, public buildings and works sector.
The test centre
L'Echelle Européenne network inaugurated its test centre, which is unique in Europe, in 2020.
Located on the Saint-Jean de Védas site in France, our "laboratory" allows us to perform all dynamic and static tests on the products we design and manufacture.
Strength, holding, tilting test etc.
All our products are verified to fully meet the standards and regulations in force in Europe and North America.