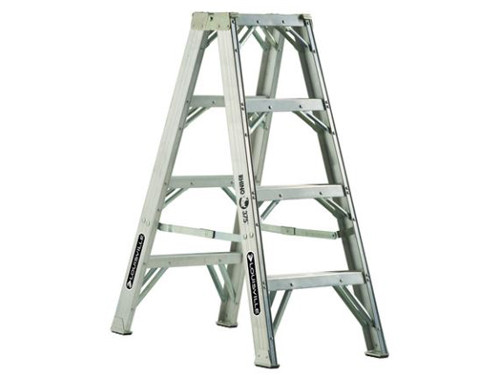 Double stepladders
Having 2 sets of rungs, the double-sided stepladders allow work along the length of a wall.  Some double-sided stepladders, called double deck, include an intermediate platform. The heights of the double-sided stepladders are suitable for indoor work, so they are widely used in the building industry. Mostly provided in aluminum, double-sided stepladders are also available in fiber or wood.
Escabeau double en fibre FM 1400HD - Type 1 AA
Class 1AA fibreglass step ladder.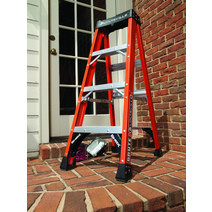 FS1400HD FIBRE STEPLADDER - TYPE 1AA
Class 1AA fibreglass stepladder.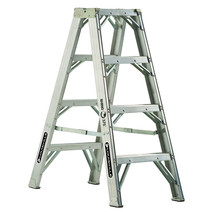 Escabeau double en aluminium AM1100HD - Type 1AA
Class 1AA ultra-resistant double aluminium stepladder.