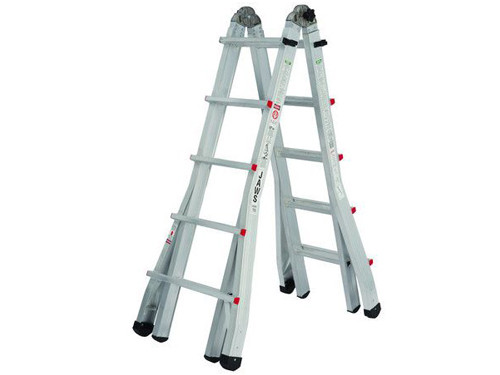 Telescopic ladders
Modular, telescopic ladders can be adapted to any work situation. Telescopic ladder can be used in multiple positions and have many usage options: simple ladder, double-sided ladder, adjustable height ladder, etc.
Very compact, telescopic ladders fit into any case all commercial vehicles.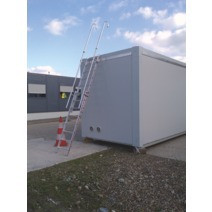 Telescopic secured step ladder for bungalow access
Allows secure access for users for backup access (construction bungalows, tippers, tanks, pre-slabs, etc.).Front exit on the arrival area and secured assistance during the descent thanks to its retrac...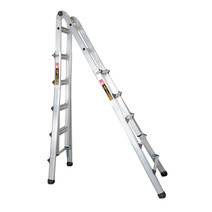 Telescoping multi-position ladder
Compact and multifunctional ; replaces all common ladder types.Easy to fold for storage and transportation.Flared ends with anti-slip feet, providing superior stability in all positions.