THE EXPERT IN VERTICAL ACCESS BY FIXED CRINOLINE LADDERS
A NEW FIXED LADDER SYSTEM

Entirely designed in aluminium, maintenance-free, the Echelle Canada fixed ladder allows all types of access to roofs, machines, maintenance areas. It offers an optimal level of safety for all users who need to access work areas at height.

Composed of a reduced number of basic parts (ladders, bars, fastening legs, etc.), the configuration of the ladders can be completely customised to your building or your machine thanks to a wide range of releases, accessories and fastening methods.

With or without change of flights, with parapet passage, with or without cage, access locking systems, the Echelle Canada fixed ladder allows all configurations.

Designed for easy assembly, the ladders arrive on your site with pre-drilled modules and equipped with all necessary hardware. 
​​​​​​​​​​​​​​
THE ADVANTAGES OF OUR FIXED LADDERS
NO WELDING, QUICK ON-SITE ASSEMBLY

LIGHT EQUIPMENT QUICK ASSEMBLY WITHOUT CRANE OR HEAVY EQUIPMENT

OPTIMAL ADAPTATION TO THE IMPLEMENTATION SITE

3D PRINCIPLE PLAN IN 48 HOURS AND ASSEMBLY NOTICE PROVIDED WITH THE LADDER

 PREPARATION ON SITE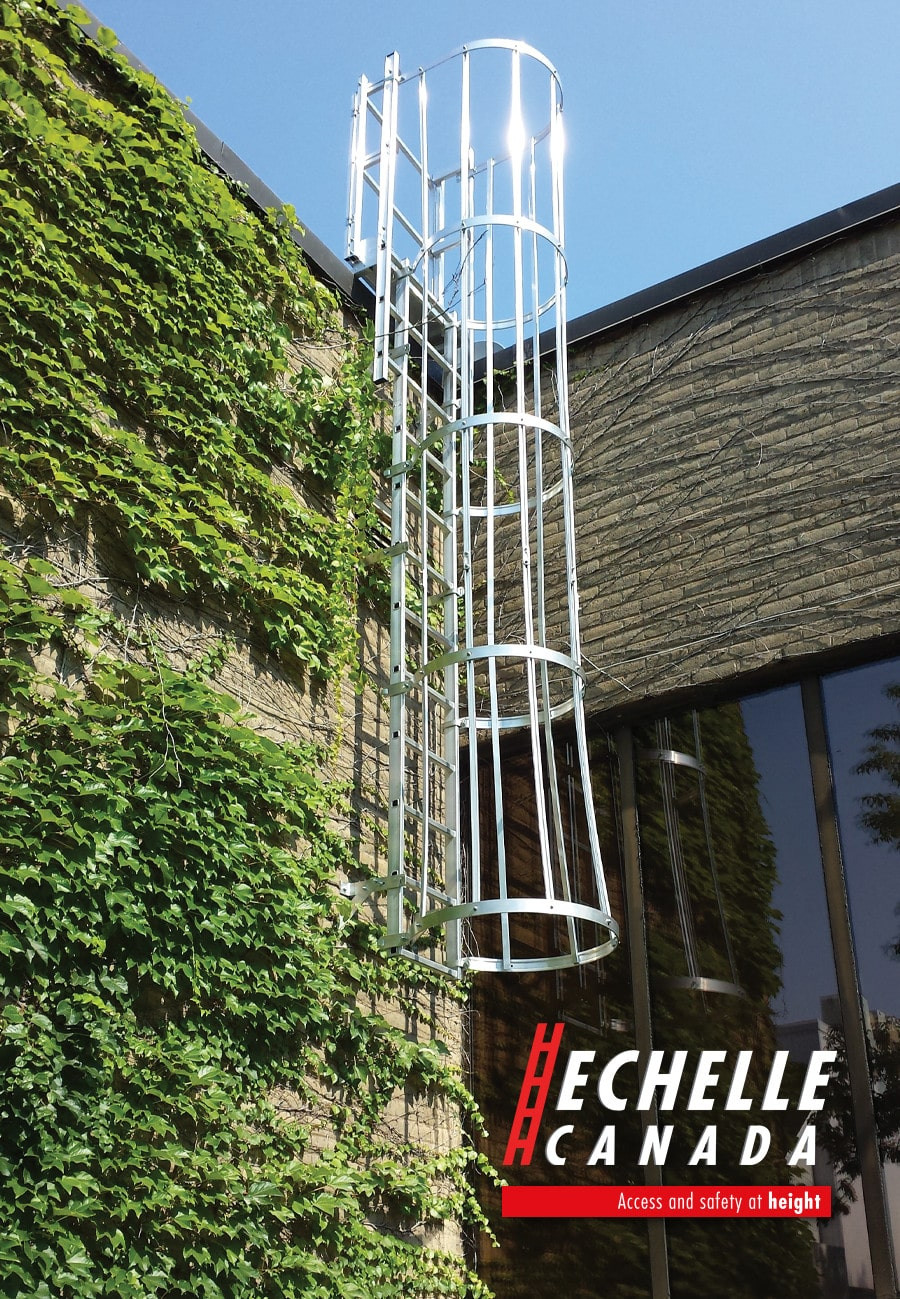 A COMPREHENSIVE SERVICE: FROM THE IMPLEMENTATION STUDY TO THE INSTALLATION ON THE SITE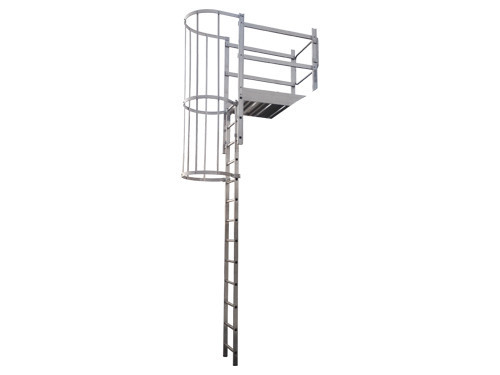 For complex or large projects, Echelle Canada stores can also provide a fixed ladder installation service.

If you need a quick tailor-made fixed ladder plan, our fixed ladder configurators can provide you with a 3D pdf plan in just 48 H..

If you have a complex configuration, in close collaboration with the design office, Echelle Canada technical sale staff may provide you with unique and innovative solutions for adapting a fixed ladder on a certain site.
                                                   
​​​​​​​​​​​​​​
AN ACCESS SYSTEM COMPLIANT WITH THE LATEST STANDARDS IN FORCE
Always concerned about the compliance with regulations and standards, Echelle Canada provides its customers with a fixed ladder system that meets the latest North American standards:

- RSST from Québec (Occupational Health and Safety Regulation),
- ANSI,
- CNB 2015...

The tests of our fixed ladders go beyond the recommendations requested by the control bodies, our ladders guarantee maximum safety for your users.
​​​​​​​​​​​​​​
DOWNLOAD ALL ECHELLE CANADA FIXED LADDER DOCUMENTATION


FIND OUR FIXED LADDER ACHIEVEMENTS