FIXED & ROLLiNG SCAFFOLDING
It is important to identify that there are different types of working platforms used in scaffolding. The term 'working platform' applies to a temporary platform provided for access at various stages of the erection, use, alteration anddismantling of scaffolding .
A tower scaffold is one way to prevent a fall when working at height. The type of tower selected must be suitable for the work and erected and dismantled by people who have been trained and are competent to do so. Those using tower scaffolds should also be trained in the potential dangers and precautions required during use. (PASMA)
Tower scaffold provision and use must be properly managed and include rigorous scaffold inspection arrangements.
Key issues with tower scaffolds are: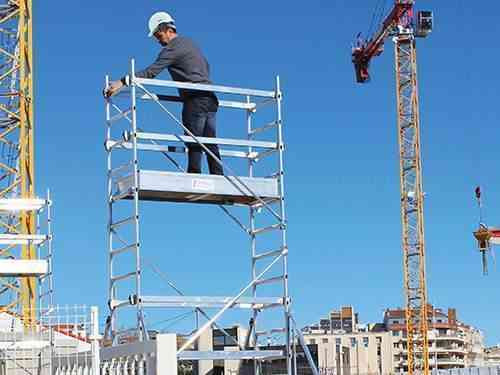 What you need to know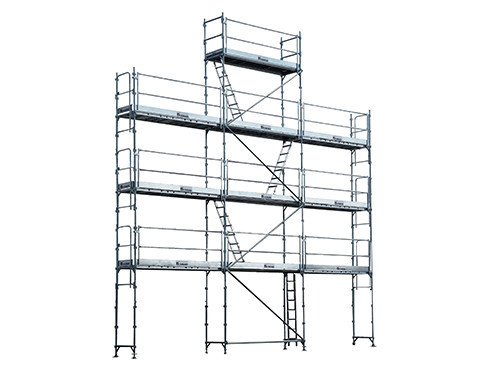 Many people are injured each year when they fall from towers or when the tower overturns. Towers should be erected by trained and competent people. There are a number of organisations that provide training for the safe erection and use of tower scaffolds. The incidents that occur are mainly caused by:
Dangerous methods of erection or dismantling – where a safe system is not being followed;
Defects in the erected scaffold – where the tower structure is incorrectly assembled or where a platform guardrail is missing;
Misuse of the scaffold – where a ladder is used on a tower causing it to overturn or when a person falls while the tower is being moved.
Erection and dismantling
The manufacturer, supplier or hirer has a duty to provide an instruction manual explaining the erection sequence, including any bracing requirements. Towers should be erected following a safe method of work, either using:
Advance guard rail system – where temporary guard rail units are locked in place from the level below and moved up to the platform level. They are in place before the operator accesses the platform to fit the permanent guard rails.
'Through-the-trap' (3T) – involves the operator taking up a working position in the trap door of the platform, from where they can add or remove the components which act as the guard rails on the level above the platform. It is designed to ensure that the operator does not stand on an unguarded platform.
Nouvelle section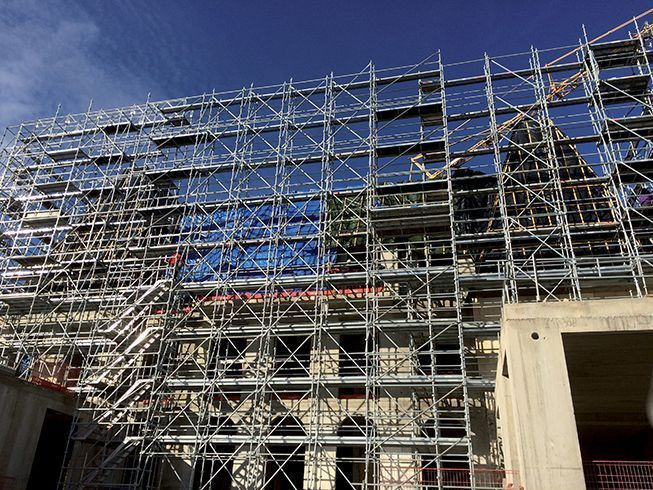 Precautions and inspection

Tower scaffolds must comply with the standard of required for all types of scaffolds, eg double guardrails, toeboards, bracing and access ladder.
When the tower is purchased or hired it should arrive with all the necessary components to prevent falls and ensure stability.
Towers rely on all parts being in place to ensure adequate strength. They can collapse if sections are left out.
All towers must be inspected following assembly and then at suitable regular intervals by a competent person. In addition, if the tower is used for construction work and a person could fall 2 metres or more from the working platform, then it must be inspected following assembly and then every 7 days. Stop work if the inspection shows it is not safe to continue, and put right any faults.
The result of an inspection should be recorded and kept until the next inspection is recorded.