Fixed ladders by Echelle Canada 
The heights specialists of Echelle Canada has installed a fix ladder on a roof in Montreal for 2 clients of a residence. 
The objective was to secure the roof for possible interventions of maintenance during the winter season. .
         height 3 500 mm

        The fix ladder has a closing door on the installation for secure the access
It was a really technical intervention by our specialist who have to install the fix ladder across a pergola.

Résult : 2 new clients and a succes for the mission.
For have more information about our product you can discover our new catalogue.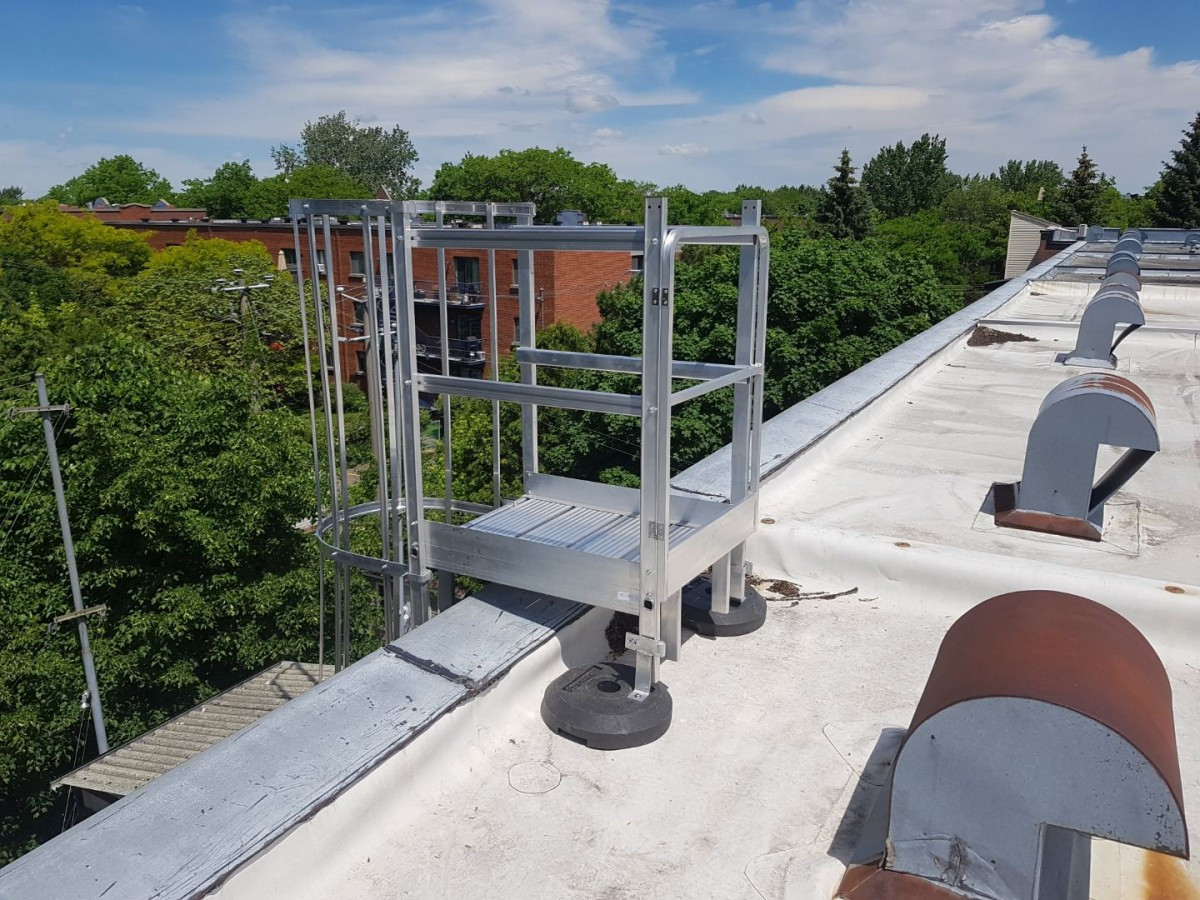 The installation